Are you looking for the best unicorn names to use in your writing project, such as a fantasy novel? Or maybe you are just curious about unicorns, and want to know what kind of names they have?
Whatever reason you are here for, today we are listing the top 100 magical unicorn names for you to enjoy!
There´s something you should know about unicorn names. In general, all names for unicorns are gender neutral. Therefore, we don't make separate lists for male and female unicorn's names.
Some names on the list are male or female names in the human world. But in the unicorns' world, they are unisex names. There's no need to worry about whether a unicorn name you like is a "boy or girl name", because all unicorn names are fine for both!
If you want to know what your personal unicorn name is, check our unicorn name quiz!
Top 100 Magical Unicorn Names from A to Z
A
B
C
Candy
Calypso
Cassiopeia
Celeste
Cherry
Chiara
Cinnamon
Clementine
Cloudberry
Cornelia
Cornflower
Crystal
Cupcake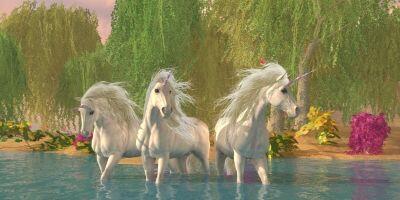 D
E
F
G
H
I
J
K
L
M
Milkyway
Moonflower
Mystique
N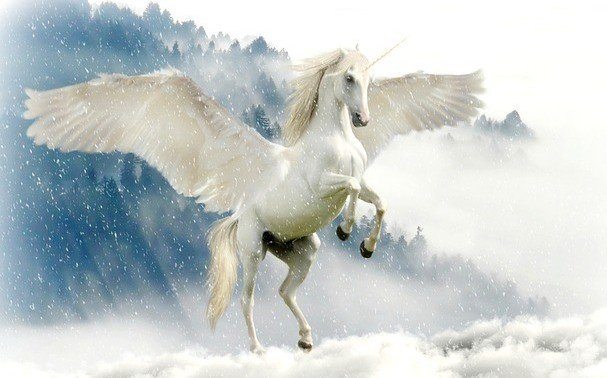 O
P
Pearl
Peppermint
Pink Diamond
Q
R
Raina
Rainbow Aura
Rose Aura
S
Sapphire
Shimmer
Sparkles
Starflower
Stargazer Lily
T
U
V
X
Y
Z
Make Up Your Own Unicorn Name!
Did you not find a favorite unicorn name in our list? Do you want to create an original unicorn name for a unicorn character in your novel? Use your creativity and make up your own unicorn name!
To find inspiration for an original name for a unicorn, the best sources are flower or star names. Unicorns are connected to nature and flowers, as well as stars. Many of the existing unicorn names are also names of flowers or stars.
Names of gemstones also make great names for unicorns. Many names on the list are names of gemstones, such as Amber, Crystal, Jade and Ruby. There are so many gemstones in the world. Do some research, and you might find the perfect jewel for a unicorn name!
What Is Your Favorite Unicorn Name?
What is your favorite unicorn name? Did you find a favorite on the list? If you have made up your own unicorn name, please share it with us!
What kind of unicorn names do you like the most? Names based on flowers, astronomy, Greek mythology, gemstones or something entirely else? For me, it´s all kinds of unicorn names that attract me, as long as I like the name and its meaning.
Oh, and my own favorite unicorn names! They are Raina, Cassiopeia and Hippolyta. I suppose I like kind of dramatic unicorn names. That´s because Raina means "queen", Cassiopeia is a name of a constellation based on Greek mythology, and Hippolyta was an Amazonian queen in Greek mythology. "Queen" mentioned again. But I also like how those names sound; they have the kind of grace and power that represent unicorns.
If you still need to find more unicorn names, you might want to check this article with 400 unicorn names.
You might also like our post on best Pegasus names.
Remember to share your favorite unicorn name in the comment section below!