Unicorns are truly magical creatures; they have the power to cheer you up, no matter what is going on in your life. Unicorns are always there for you when you need them. These cute unicorn pictures will prove it!
Unicorns are associated with happiness, magic, child-like innocence, and of course, cuteness. All these qualities can be found in the magical unicorn images I'm sharing with you. Let these fantastic unicorns fill your heart with joy and magic! We add more adorable unicorn images as we find them, so you're always welcome to come back and find more unicorn magic on this post.
Cute Unicorn Pictures
Why Are Unicorns so Kawaii?
Why are unicorns so kawaii we can't resist them? Their innocence is part of the charm, and the fact that they are often portrayed with big, glimmering eyes.
These magical creatures are often pastel-colored, or pink, which is the ultimate color of cuteness. There is something adorable about the horn on their forehead.
I'm especially crazy about chubby unicorns with short legs. Chubby unicorns look like such adorable, funny unicorn babies you just can't resist!
1. Pretty Winged Unicorn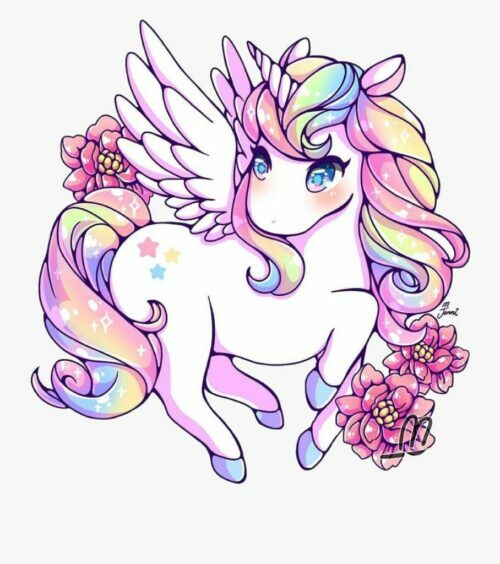 This pastel-colored winged unicorn is so pretty! Surrounded by flowers, she is so magical and girly. Her glimmering blue eyes shine like diamonds.
2. Little Rainbow Unicorn Sleeping on Cloud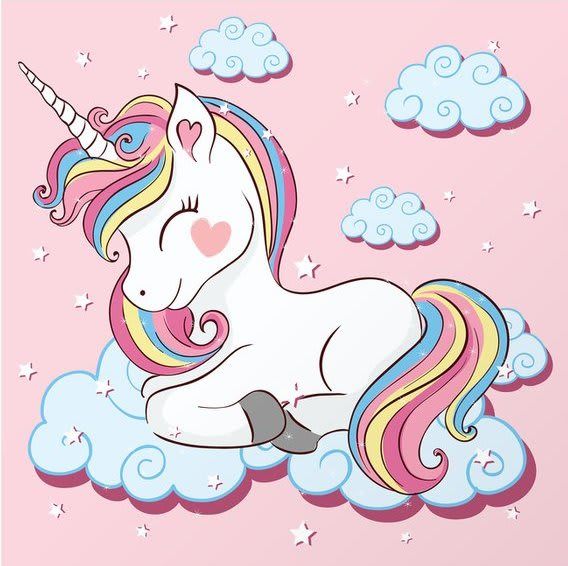 This sweet little rainbow unicorn with a heart on her cheek got a little tired after playing all day, so she fell asleep on a cloud. Aww!
3. Cool Sitting Rainbow Unicorn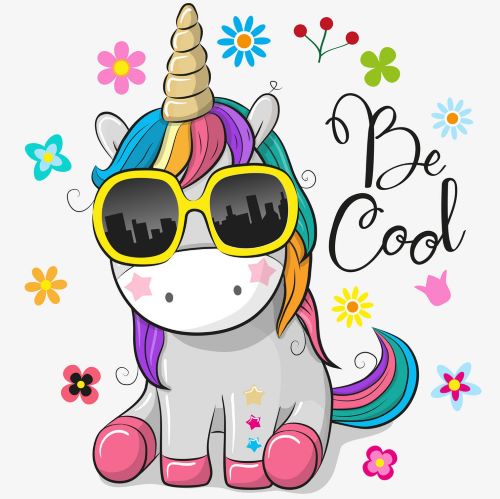 This sitting rainbow unicorn is wearing sunglasses and looking super cool.
4. Pretty Unicorn Lady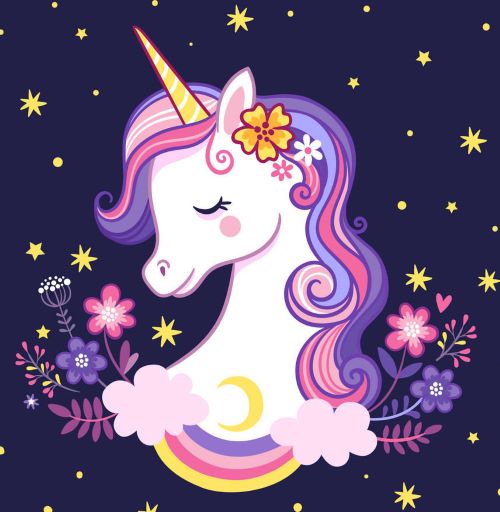 The pretty unicorn lady has a purple and pink mane; perfect! She has her eyes closed and she has a golden horn. She looks so elegant surrounded by beautiful flowers, a rainbow, clouds, and Moon.
5. Cute Chubby Running Unicorn
This cute chubby running unicorn is surrounded by pink hearts. Is there anything as cute in the world as a chubby little unicorn baby?
6. Cute Baby Unicorn on Rainbow Swing
What an adorable baby unicorn we have here! This little rainbow unicorn is enjoying swinging on a swing attached to two smiling clouds and a rainbow.
7. Chubby Sleeping Unicorn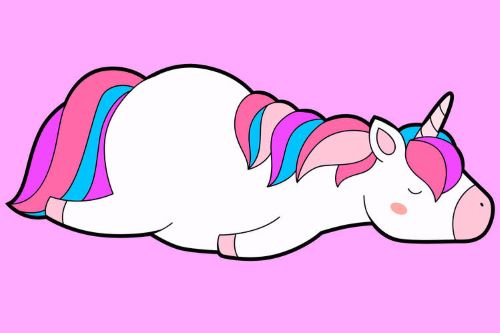 This chubby unicorn is sleepy. There is something so adorable about sleeping unicorns, do you agree?
8. Kawaii Winged Unicorn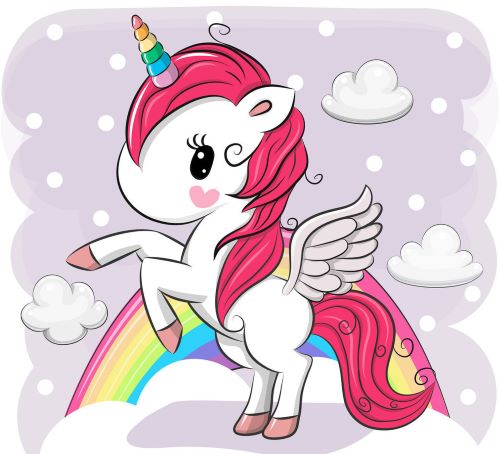 This little winged unicorn is perfectly kawaii! She has a pink mane and tail, and even pink hooves. She also has a pink heart on her cheek. Her horn is rainbow-colored. You can just see she is ready to fly.
9. Two Unicorns in Love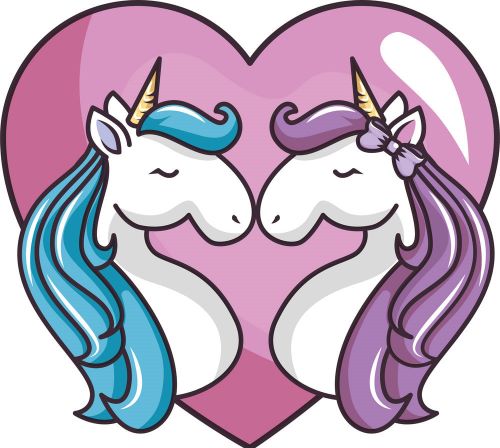 Aww, these two unicorns are in love.
10. "I Believe in Myself" Unicorn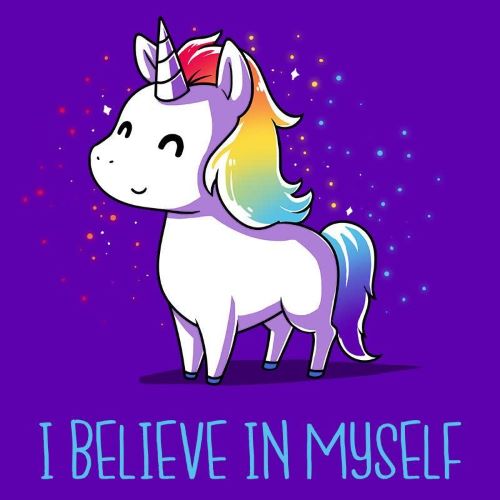 "The most important thing is that I believe in myself." This little unicorn knows it!
11. Two Fairies Grooming a Unicorn
This piece of art is straight from a fantasy world. Here we have two fairies grooming a unicorn's mane and tail with brushes! Oh my, the lucky unicorn looks very content.
Magical Unicorn Pictures – Which One Do You Think Is the Cutest?
I'm sure you are feeling a lot better after looking at all these sweet little unicorns. Which one of the magical unicorn pictures do you think is the cutest? Please let me know in the comment section below. If you enjoyed cute unicorn pictures, you might also like our post about unicorn songs.