Imagine you could call a unicorn hotline and ask for unicorn life lessons. What kind of life lessons would the unicorn share with you?
Let's talk about the magical life lessons we can learn from the unicorns. We all need a little unicorn wisdom, so let's find out what the top 3 unicorn life lessons are!
Unicorn Life Lesson #1: Enjoy Your Life
Unicorns are good at enjoying their life. Unicorns are always playing and having fun. It seems their life is all sunshine and rainbows!
This is something we can learn from unicorns; do what you love!
But isn't it selfish to just have fun and think about your own enjoyment? No, it's not. You came on this planet to enjoy your life.
Besides, you are much better equipped to help others, when you enjoy your life and treat yourself. It is not a coincidence that unicorns are known for their healing powers. Unicorns are so good at making themselves feel great, that they know how to make others feel better too.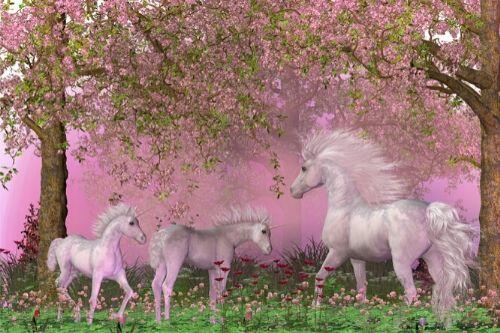 Unicorn Life Lesson #2: Love Yourself
All unicorns love and value themselves. Now, if you would speak with the unicorn on the unicorn hotline, the unicorn on the phone would ask you to love yourself too.
But it's easy for the unicorn to say "love yourself", right? Unicorns are all magical and beautiful and sparkling creatures; of course they love themselves! And on top of that, everybody else love them too!
The thing is, you are magical, beautiful and sparkling too. Unicorns can see that, because they see the magic inside you. They see the inner light in us.
Unicorn Life Lesson #3: Make Your Life Magical
Now that you know unicorns want you to enjoy your life and to love yourself, we can talk about the third life lesson unicorns wish to share with us: "Make your life magical." What does it mean?
Basically, it means you have the right to wish for a better life, and you also have the ability to make your life better and more magical. Do you wish to find love, abundance or friendship in your life? You are entitled to it, and you can get everything you want.
But you should also appreciate and be grateful for what you already have. Because even after you achieve your big dream, you will always have new dreams. Happiness comes from being happy about the good things you already have in your life, even if there is something about your life you wish to change.
Unicorns appreciate every little thing around them; how warm the sunlight feels on their skin, how lovely the birdsong sounds, how beautiful the rainbow looks when it reflects on the lake.
When you notice all the good things you have, you feel better. And when you feel good, you attract more good things into your life.
Unicorns are also fantastic day dreamers, and this is a way to attract the things you want in your life. It is especially important to imagine your dream life as if it were already reality. Imagine how it would make you feel if you already had the thing you want.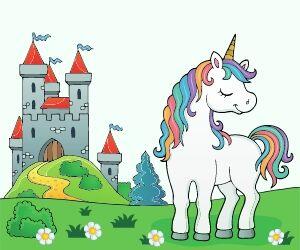 What Do You Think of the 3 Unicorn Life Lessons?
So, these are the top 3 unicorn life lessons the unicorn on the unicorn hotline would share with us: 1. Enjoy your life, 2. Love yourself and 3. Make your life magical.
What do you think of these life lessons? Do you think they are good ones? Do you find it easy or hard to live by them?
Do you think the unicorn on the unicorn hotline might have any other unicorn life lessons to share with us? If so, what do you think the lessons would be? Please share your thoughts in the comment section below. Have a magical day!