What Do Unicorns Do for Fun? – 10 Magical Hobbies
Have you ever been wondering, what do unicorns do for fun? Do unicorns have hobbies? (In case you're wondering what unicorns' occupation is, it's being a unicorn and being magical.)
Check our list of 10 magical unicorn hobbies!
What Do Unicorns Do for Fun?
Many of the unicorns' activities take place in nature. Unicorns love spending time in nature and running and walking in a forest. Find out more about where they live.
Just observing the wonders of nature; stars, Moon, and clouds, brings unicorns pleasure.
Of course, unicorns love to play too. They know how to have fun, and they enjoy chasing rainbows and eating sweets. Unicorns are keen travelers as well.
10 Magical Unicorn Hobbies
1. Running in a Forest
Running is one of the unicorns' favorite hobbies. Unicorns love running in a forest. They can run even hundreds of miles a day!
2. Walking in a Forest
Naturally, unicorns love taking peaceful walks in a forest too.
3. Moon Gazing
Unicorns love the Moon, and Moon gazing is one of their favorite hobbies.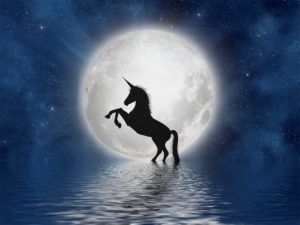 4. Chasing Rainbows
Unicorns love rainbows more than anything! Unicorns love chasing rainbows as well, even though they are very difficult to catch.
5. Star Gazing
Few things are as magical as the night sky. Unicorns agree about this, and they love star gazing.
6. Cloud Gazing
Unicorns are never too busy to gaze at the clouds passing by in the sky.
7. Spending Time in Nature
Unicorns love nature and spending time there.
8. Playing
Unicorns are very playful creatures, and they love playing all day.
9. Eating Sweets
Unicorns have sweet tooth, and they love chocolate and cupcakes.
10. Travelling
This might be surprising, but unicorns are big travelers. Unicorns can run at the speed of sound, so it is very easy for them to travel around the world.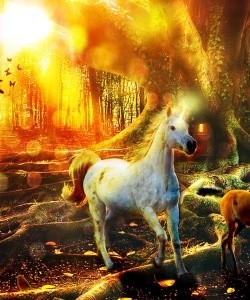 Did any of the unicorn hobbies on the list surprise you? Do you know any unicorn hobbies that were not mentioned? Please let me know in the comment section below.